Key Digital Partners
Key Digital works with variety of partners to provide our customers with highest quality service and expertise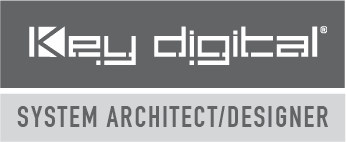 Key Digital System Architects/Designers
Key Digital® System Architect and Designer has direct contact with our system design engineers that provide a solution that meet client's needs. All of this will be possible while maintain the unique combination of functionality and design that you bring to your clients every day
Key Digital Certified System Architects/Designers

Fuerzo
Location: Viera, Florida
Phone: 321.514.1350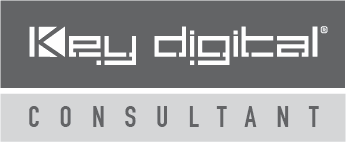 Key Digital Consultants
At Key Digital, we recognize the importance the professional consultant's role is in enterprise audio/video and control system designs. This is why Key Digital has created the Consultant Program as well as why we have our industry recognized team of engineers and system designers provide turnkey solutions to the needs of professional consultants.
Key Digital® Consultant will always be aware of the latest trends and technologies on the market as well as the future technologies that will change the way we do business today. Key Digital's Team and Representative network works on keeping our Consultants informed of the latest products and feature sets as soon as they become available. In addition, Consultans are involved on future product development and feature updates to help meet all of you project needs.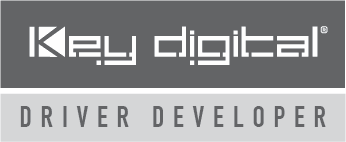 Key Digital Driver Developers
Key Digital® Driver Developers develop custom bi-directional drivers and GUI modules for Key Digital products for dealers looking to integrate Key Digital products into thrird party control system environmnets.
All Key Digital Driver Developers are fully trained on all Key Digital product lines and their bi-directional control requirements.