Key Digital Team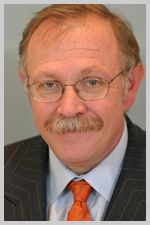 Mike Tsinberg - Founder & CEO
Mike Tsinberg is the Founder and President of Key Digital® - a digital video technology company dedicated to researching and manufacturing innovative solutions for digital HDTV connectivity control and distribution. Born and raised in Chernovsty, Ukraine, Mike discovered his interest in electronics through the construction of radio controlled cars. Mike obtained his MSEE degree from the Ryabinks Institute of Aviation Technology in Russia.
For over thirty years Mike has helped to pioneer both DVD technology and HDTV technology for consumer and commercial use. He is an icon in the audiovisual industry and gained notoriety as an Adele De Berri Pioneers Award winner at InfoComm 2013, participant in an Emmy Award for DVD 1999, and SMPTE Fellow. Mike was defined by his groundbreaking work in creating the MPEG-2 based DVD authoring system as well as co-creating the necessary technology for viewing and transmission of digital HDTV signals. Mike has managed both domestic and foreign technology development efforts by having worked for both Phillips and Toshiba. During his years at Philips (1987-1991) and subsequent years at Toshiba (1991-2000), Mike amassed 40 United States and International Patents for his HDTV and DVD work.
Through Mike's diligent efforts, Key Digital has grown to become an eight-time CES award winning technology company and is now recognized internationally for its robust product portfolio of digital video connectivity, switching, and control products.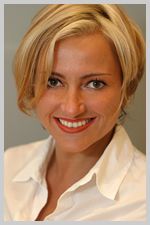 Masha Lakhter - COO
Originally from Moscow, Russia, Masha is armed with a BS in computer science and statistics and a BA in Russian Literature. Masha began her career as a research computer scientist working in the area of TV Broadcast technology. After earning an MBA, she successfully orchestrated an escape from the lab bench and has spent the last fifteen years in the field of marketing on the corporate side of things in TV Broadcast industries. Now she is a VP of marketing and public relations (try to fit that on a business card) for Key Digital® Systems. Masha's responsibilities at Key Digital ® includes the development and implementation of strategic marketing programs, product launches, and corporate branding for marketing collateral, websites, and annual reports.
"The two greatest marketing weapons are knowledge and creativity. To make the best use of both, one's skills with each must be equally sharp. Only when you know more about the marketplace, and the marketing and engineering tools available can you outsmart the competition."

Masha is also a top notch negotiator and always helps to win best terms for Key Digital corporate contracts.