HDMI Digital Versus Analog Component Large Distribution Systems for Digital Signage and Retail Applications
By Mike Tsinberg - September 2013
Analog Component Daisy Chain Video Distribution System
Will inherently deteriorate picture quality by dropping picture resolution when distribution size will approach 1x125 size representing picture quality just slightly better then 480p with 1080i being and input source resolution.
Approaching 1x256 size system with the same 1080i HDTV source the picture quality will be at the level at 480i.
Will not pass 1080p or 3D video.
HDMI Digital Video Distribution System
Will retain exactly the same resolution as an input source 1080i or 1080p without any loss for any size of the system.
The HDMI system may only fail when accumulated jitter will close the data eye raising data error rate to unacceptable level.
With Key Digital Data re-clocking every time video passes Distribution Amplifier or switcher the accumulated jitter is effectively removed in every unit.
Proposed system configuration using Star distribution is effectively tested for 1x512 system size.
HDMI distribution system with Key Digital EDID control system will pass 1080p and 3D video.
Key Digital HDCP buffering enables single HDMI source to work with large systems of any size.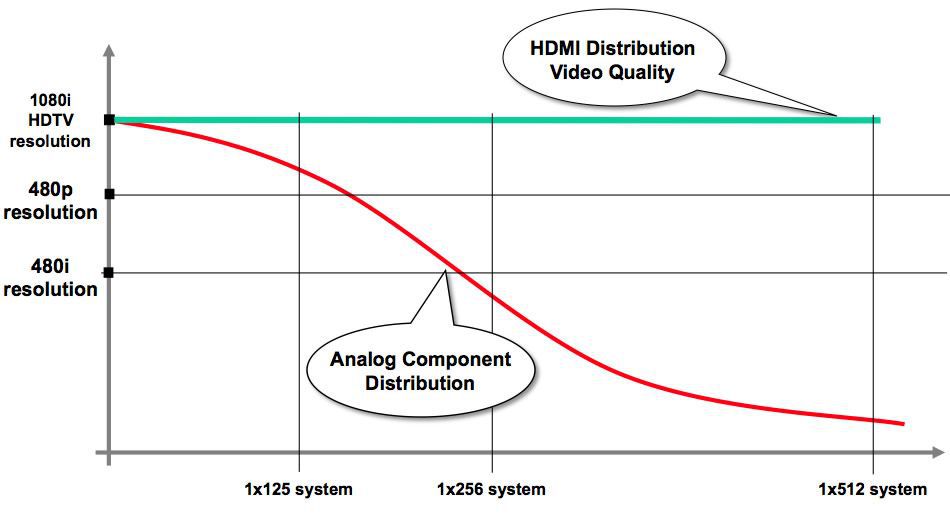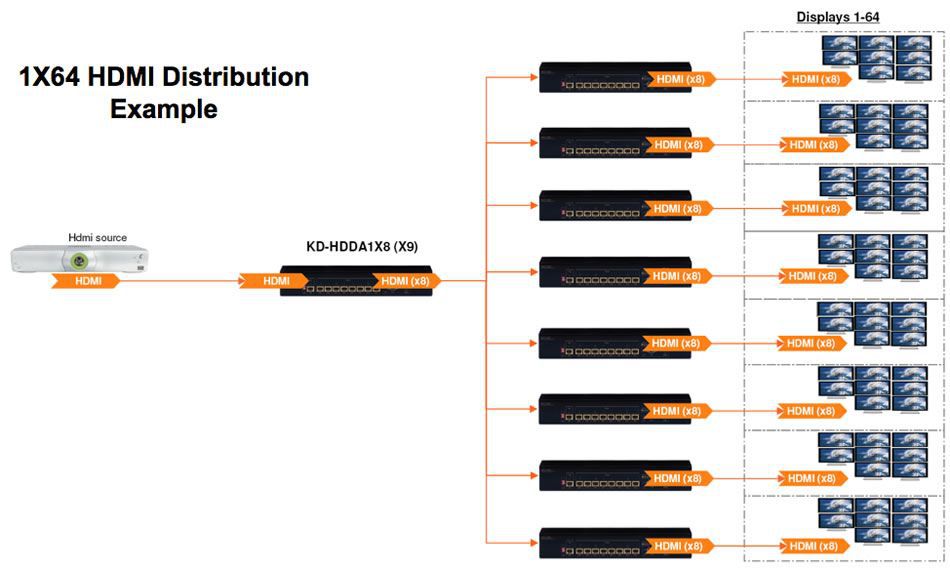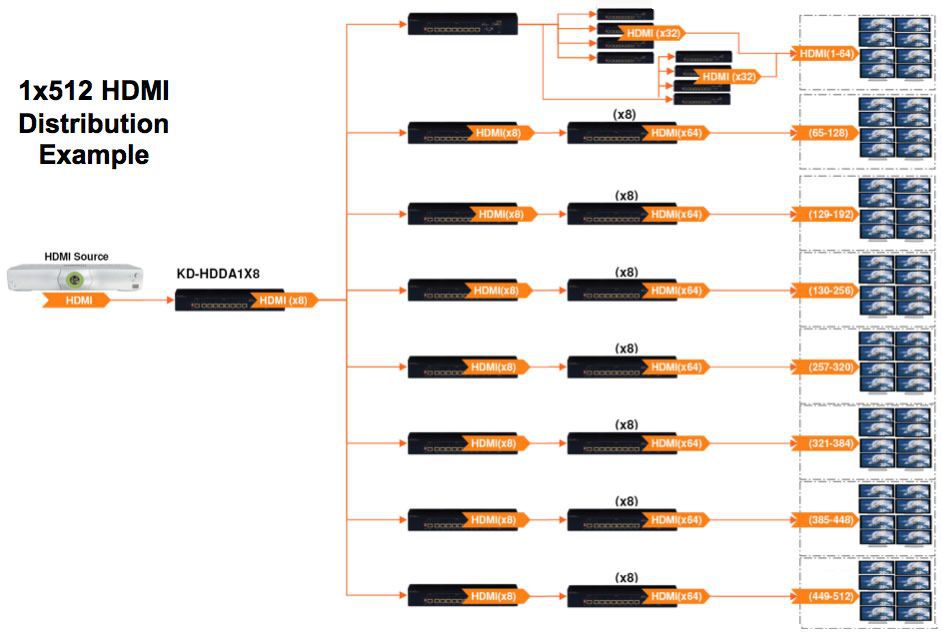 Learn More About HDMI Distribution
Discover Key Digital product lines featuring above technologies.